Third American settlement of the Brothersfield Adventists
---
During the late 1880s Brothersfield Adventists sold their homesteads and went to Richville in North Dakota.

During the early 1900s they sold again, moving north to South Sykeston in Stutsman County.

Their post office and village was called New Home, located just north the Stolz Farm.

Their congregation met in Mary Wall's old sod house.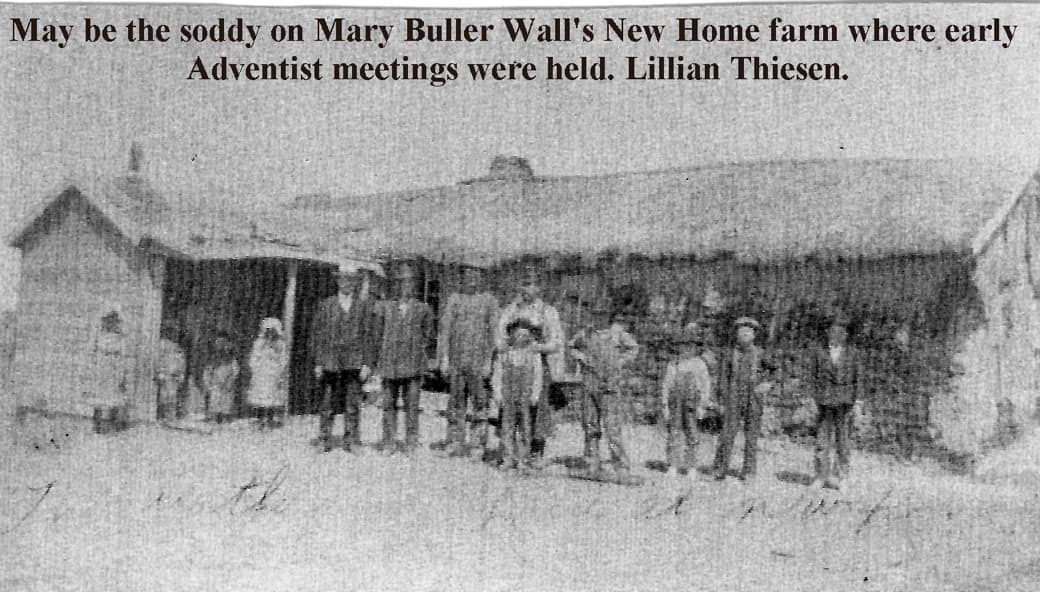 Later they built a new church at 5251 7th St SE Sykeston, ND 58486-9612. The church burnt to the ground in 1953, but was rebuilt.
Their activities were reported in this 1915 Jamestown Newspaper.
---
Green sections are inks to certain individuals on this 1911 New Home Plat Map.